Media Kit
amNewYork and amNY.com
All the News You Need in a New York Minute
amNewYork is a smart, sharply-designed print and digital publication that provides New Yorkers with content on New York City and the surrounding boroughs. amNewYork is available at high-traffic transit and tourist locations and delivered free to commuters via street teams and distribution boxes throughout the City.
Source: amNewYork CAC Audit Report, 12 months ending 9/30/18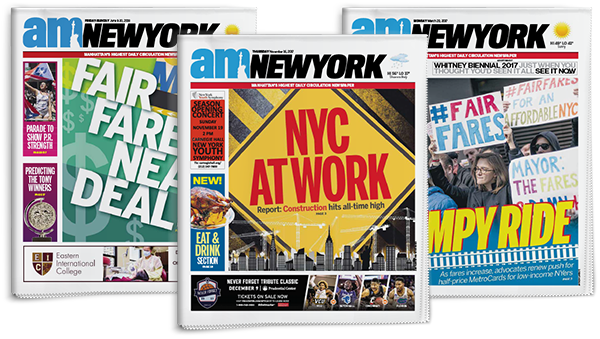 amNewYork – Print
Highest New York City distribution among all New York City papers
Hand-delivered at high-traffic locations in and around Manhattan
Source: CAC & AAM Audit Reports, 12 months ending 9/30/18
---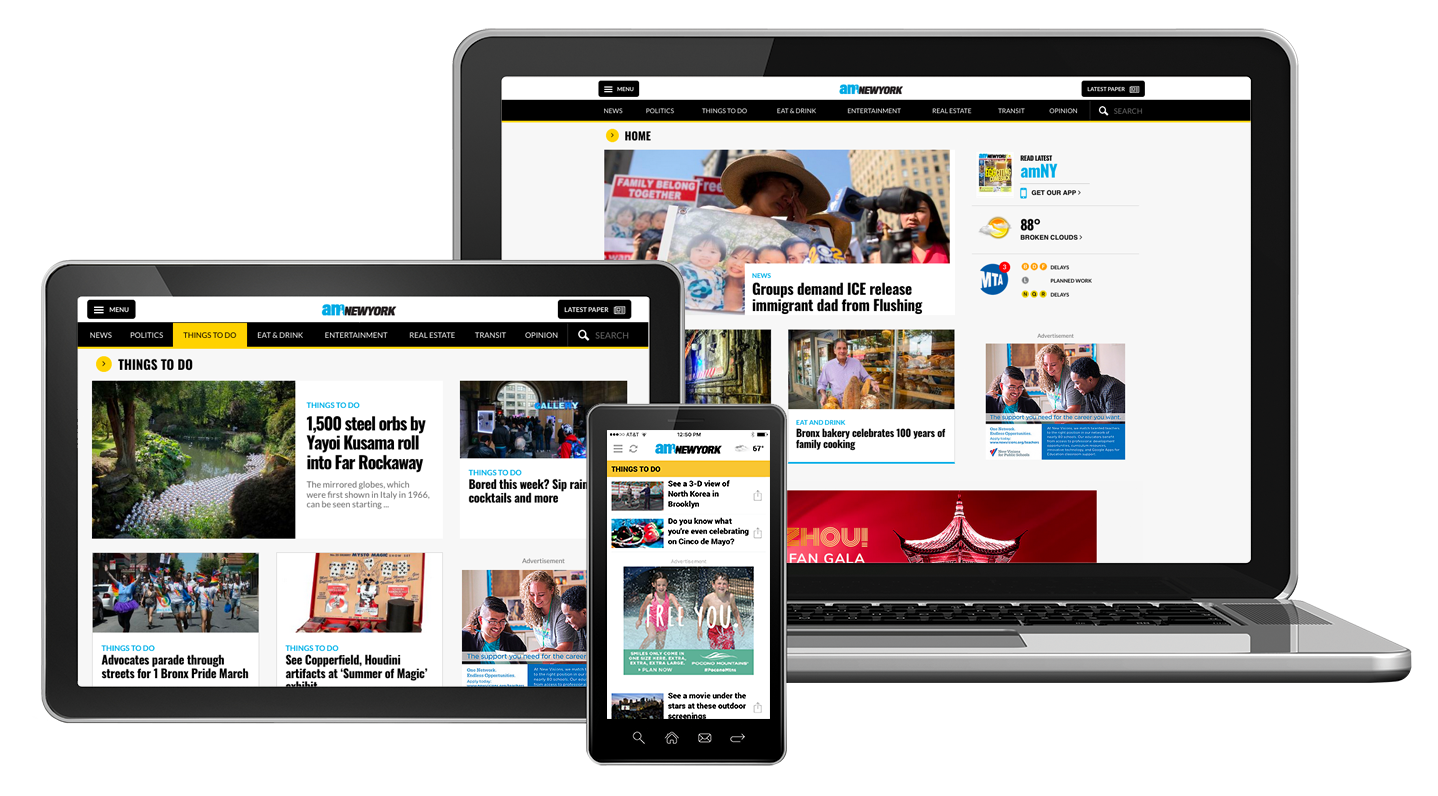 amNY.com
2 million monthly page views
774,000 monthly unique visitors
61% of page views from mobile
Source: Adobe Analytics, Q3 2018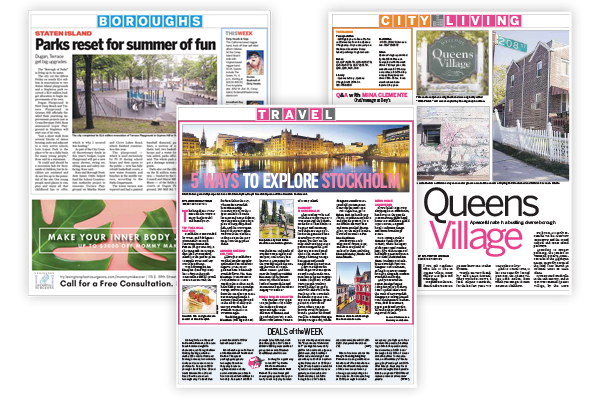 Editorial Features
amNewYork offers topical content of interest to New Yorkers. Covering local news & transit, real estate, business and entertainment, amNewYork's themed sections help New Yorkers live their best lives.
Monday
Education
Boroughs
amPMc (McMullan)
Eat & Drink
Tuesday
Business
Style
Eat & Drink
Books
Real Estate
Wednesday
Business
Eat & Drink
Health
Thursday
Education K-12
Real Estate
Travel
Sunrise to Sunset (Seasonal)
Eat & Drink
Friday
Business
Weekend
Eat & Drink
Subject to change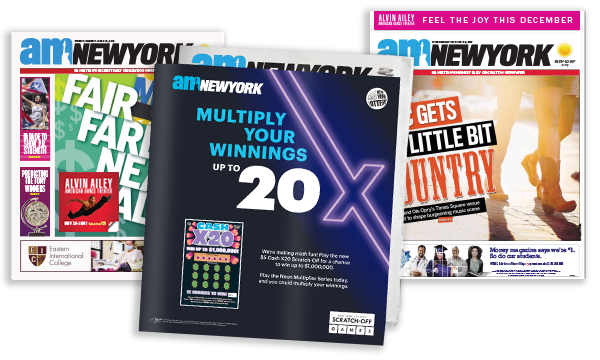 Unique Print Opportunities
Glossy, Bright White, or Newsprint Coverwraps
Sticky Notes
Pop-ups
Integrated Advertising Units
Sweepstakes & Contest Promotions
Special Section Sponsorship Opportunities
Exclusive Issue Ownership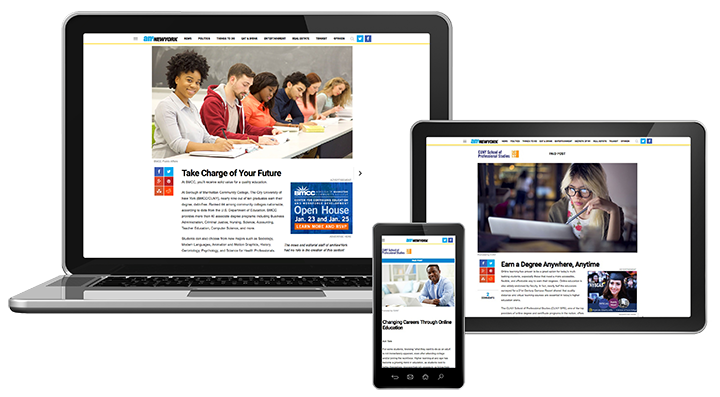 Brand360
Branded Content Studio
Brand360, amNewYork's custom content studio, helps clients tell the story of their product or service to qualified audiences in a way that is informative, entertaining, and immediately actionable.
More Details
Special Sections
amNewYork offers a variety of topical and themed content via our special interest sections throughout the year.
Education Matters: Designed for readers who are actively looking for information on area institutions, education trends, graduate programs, finance options, workforce training, and more! Available 11 times a year.
Head-to-Toe Health: This section covers the gamut of health issues with emphasis on care and prevention. Available quarterly, topics highlight overall health, allergies, chronic disease, and more.
Experiential – Street Promotions
amNewYork's street promoters can be dressed in branded attire and distribute your flyer/offer to morning commuters along with amNewYork. Attire and marketing collateral provided by client.